BOO! I saw this idea in a magazine and wanted to give it a try! White fudge covered pretzels, candy melts, various sprinkles and a pair of tweezers – voila! Aliens, mummies, ghosts – whatever you see, they were a fun treat to share at a party and at work!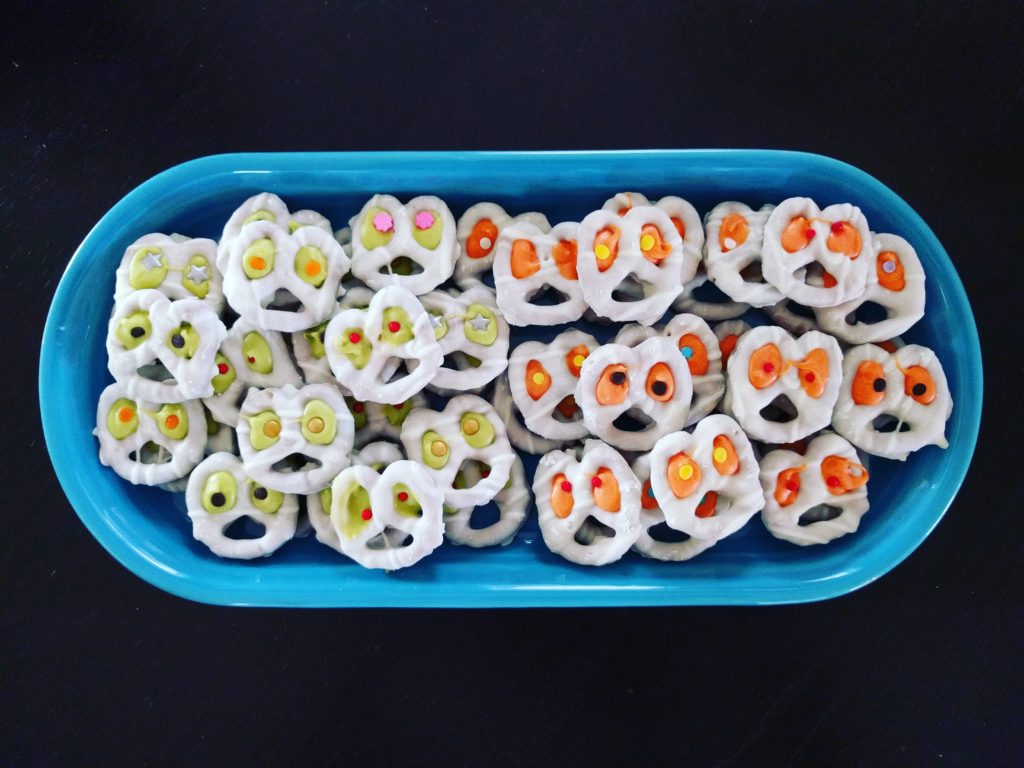 On the cookie sheet, prepped and ready to go!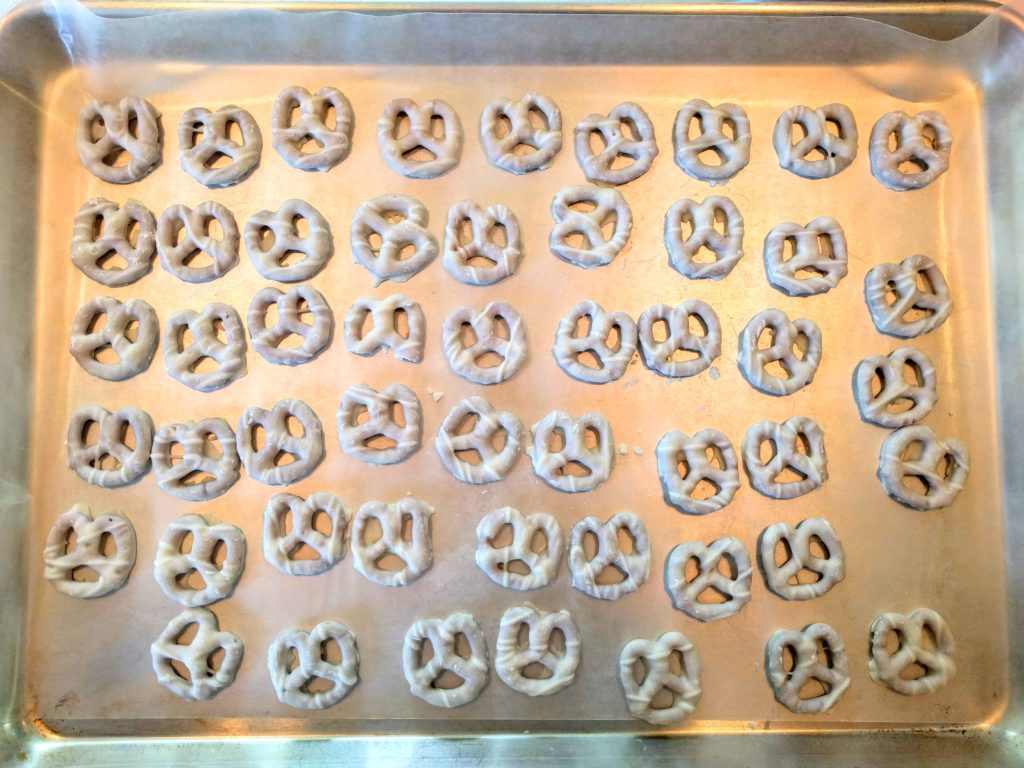 Little spooky creatures created!