My friend, Lia, asked me to help her design and bake a cake that would fit with a themed '1981 NBA All-Star Games Throw Back' surprise birthday party for her husband and brother-in-law.
The boys are big fans of the Portland Trail Blazers, so the font reflects that team's identifying logo, and the entire cake represents a basketball backboard with their names and stars for all-stars 🙂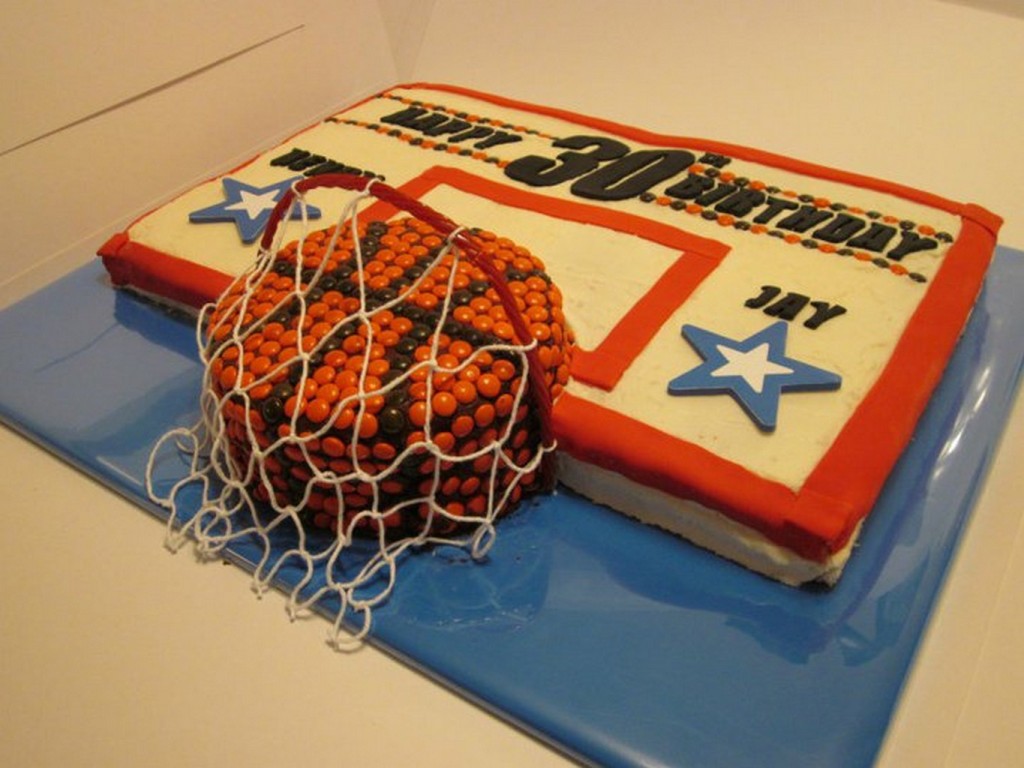 This was my first cake using fondant for decoration, and I also used licorice strung on a wire for the rim, and wove the net out of yarn.
We ran into some complications along the way, for example, we ordered a full sheet from Costco for the main part of the backboard, but they only gave us a half sheet! So Lia and I had to run around to Fred Meyer and pick up another half sheet to make it whole. The two cakes aren't quite the same height, but oh well; we had to work with what we could get. I baked the three-layer 'basketball' portion of the cake, and added a little orange food coloring to the, really yellow, cake to look a bit more basketball-ish 🙂
We couldn't find any ready-made boxes big enough, so Lia spent a long time designing and making the beautiful and gigantic box with the blue base and transparent star on top. The whole thing–box with cake inside–was so bulky, awkward and heavy by the time the finished cake was inside of it, I had to ask my neighbor to help me carry it out to my car!
Let's take a look at how we got there………………………………..