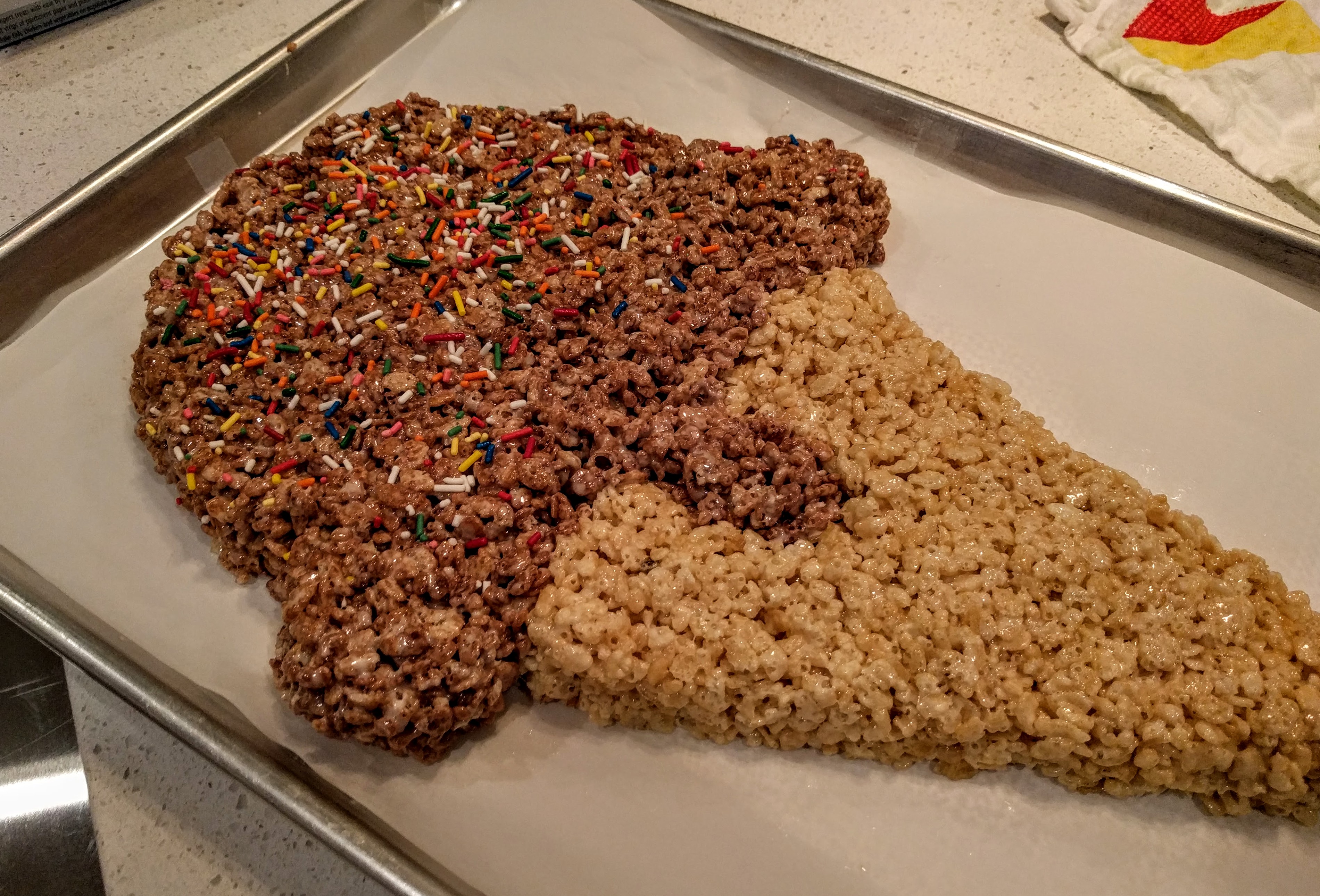 I spotted this idea online somewhere recently, but when I went back to find it again, I couldn't! But the idea is pretty simple – sculpt rice krispie treats into the fun shape of an ice cream cone!
I chose to keep it simple this time and used regular rice krispies and cocoa krispies cereal, but you could add some color and/or flavoring to the marshmallows for other options. For example, pink for strawberry or pale green and chocolate chips for a mint chip ice cream look 🙂 The possibilities are endless! I considered making a red fondant cherry for the top, but ended up only using some sprinkles to add color and festivity to this cheery birthday surprise 😀
First I sketched out my approximate size and shape on white parchment paper over a half sheet pan…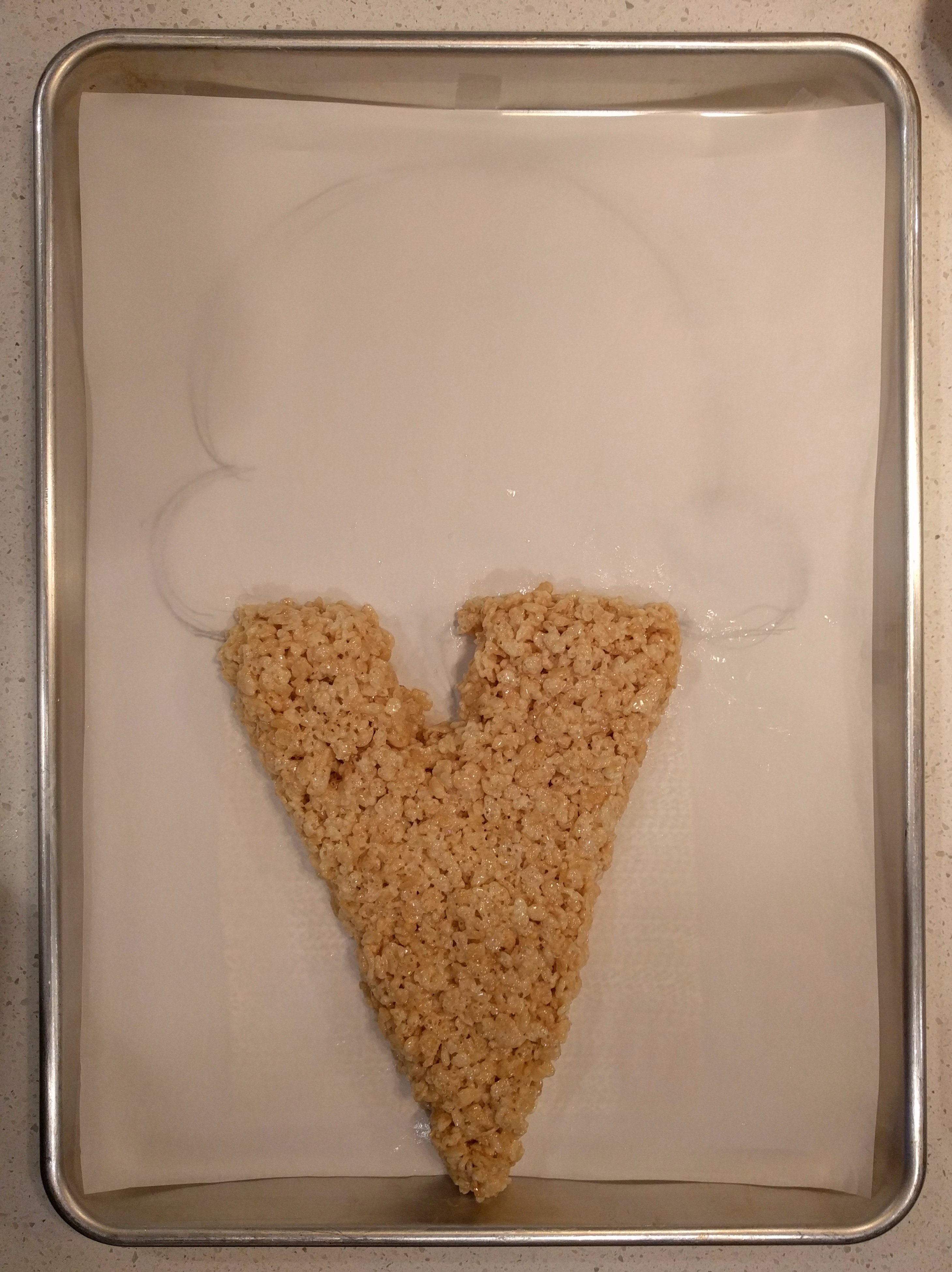 Then covered the sketched parchment paper with a clean parchment sheet and taped it down/used non-slip squares to help when spreading/sculpting the krispies. It was a bit tricky to sculpt as it hardens fairly fast and is also hot off the stove. But butter up your fingers and stay calm and it will work out 🙂 They did remain slightly malleable even at the end for some minor adjustments.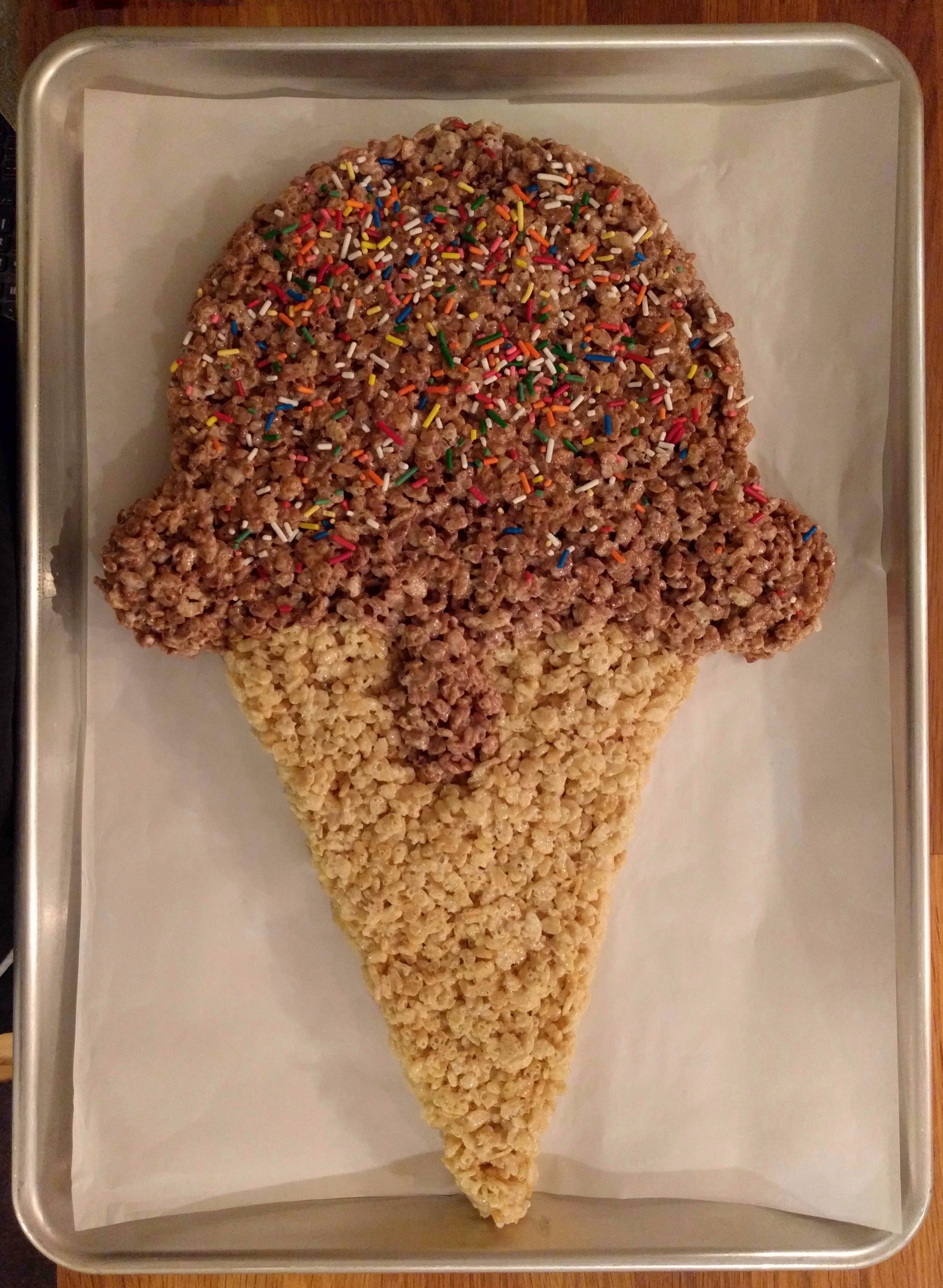 I wanted two cone drips, but ended up settling for one once I got sculpting! Keep an extra pan nearby for the rice krispie mix that you don't use and ask a helper to take care of that while you put the finishing touches on the design.
Overall, I'm pretty happy with how this RIce Cream Krispie Treat turned out, and I am eager to try some other "flavors" and maybe even shapes! Donuts? Flowers? Letters? oh my.