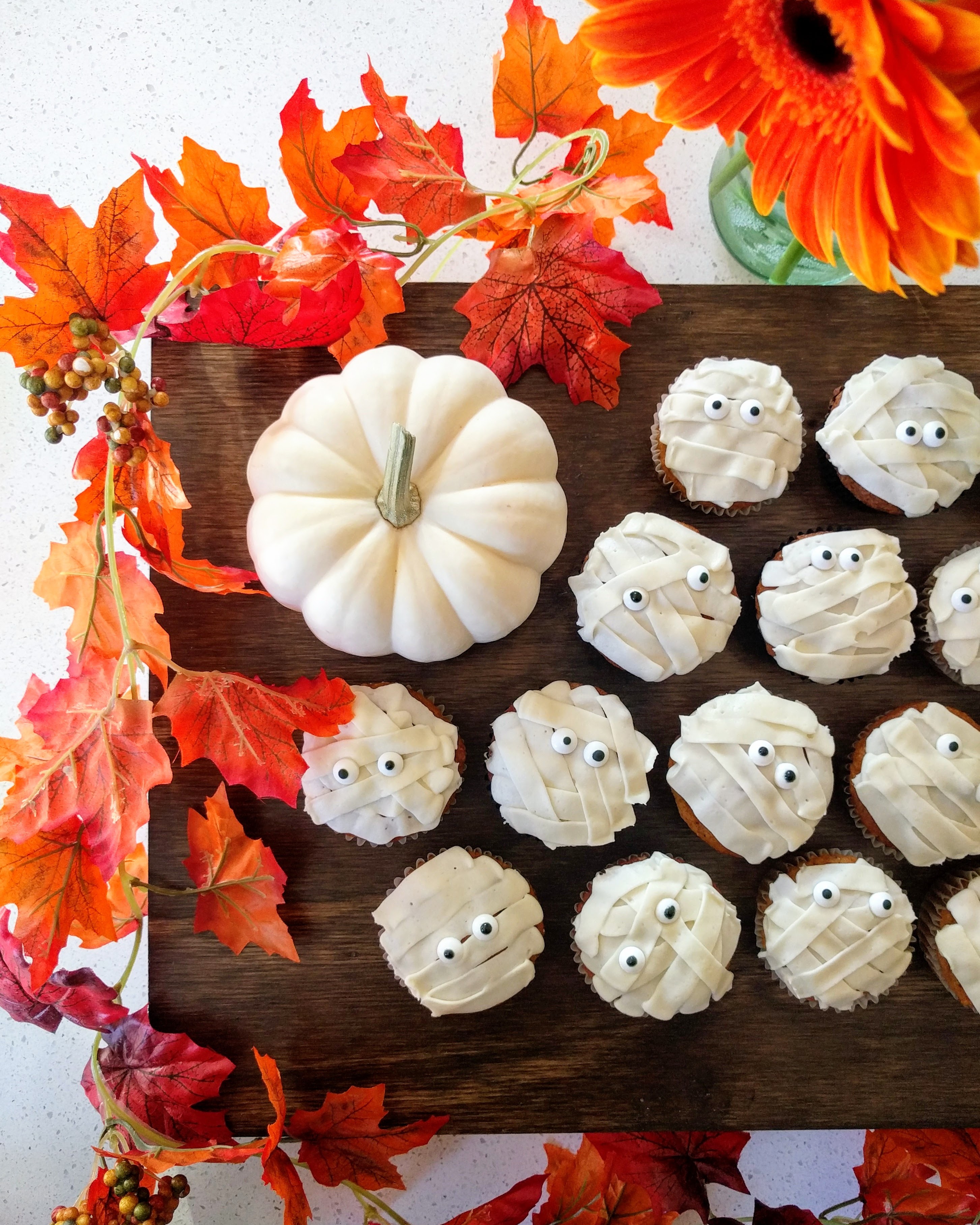 A Mummy Halloween to you! I've made these little guys before, but made double batches again this year both for a neighbor's party as well as a work potluck – Pumpkin cupcakes with cream cheese mummy frosting and sugar eyeballs 🙂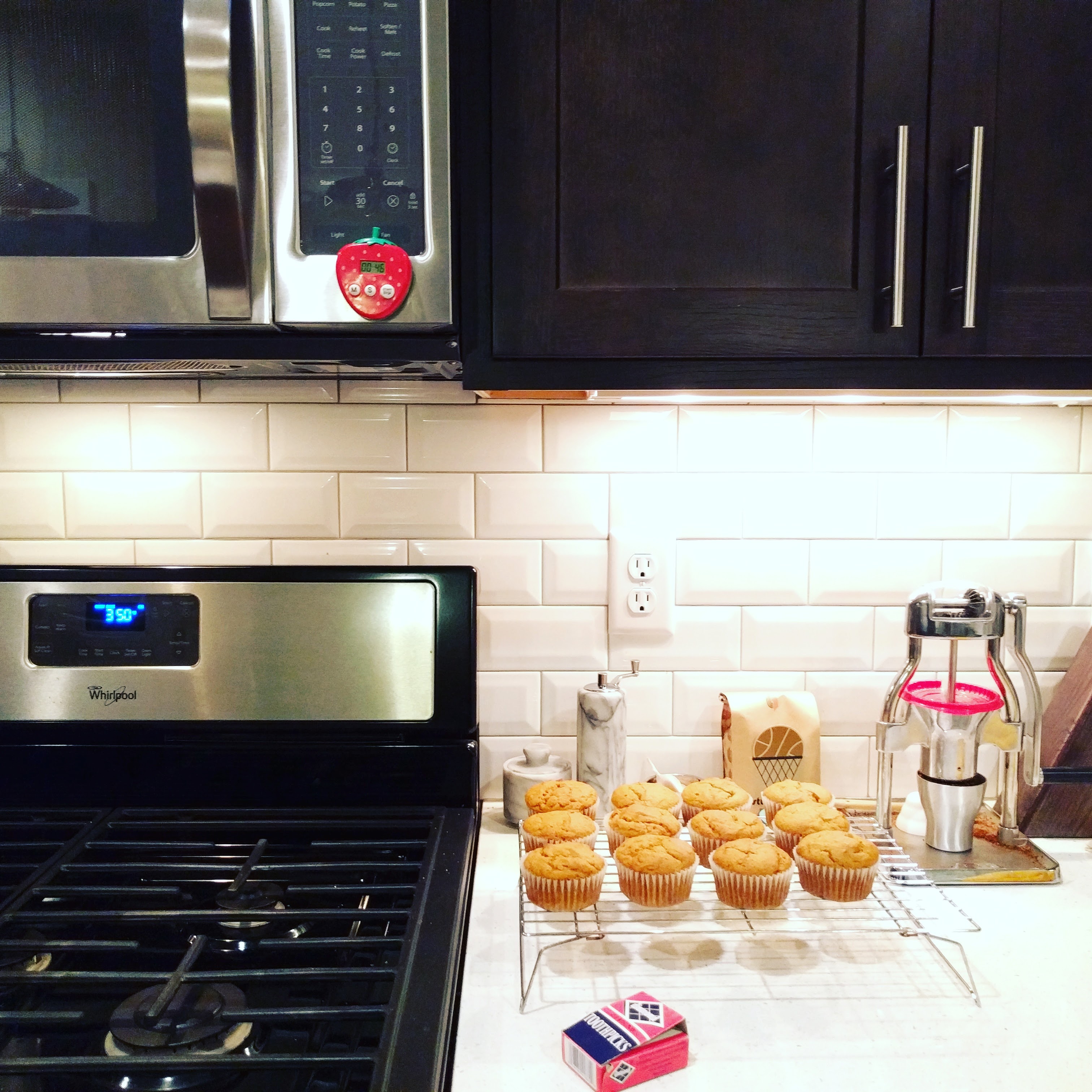 I actually initially made two batches of the same recipe I've used multiple times before and was not happy at all with them! I'm not sure if I did something different, or it was the difference of our convection oven… so found a new recipe and I was much happier with how they came out.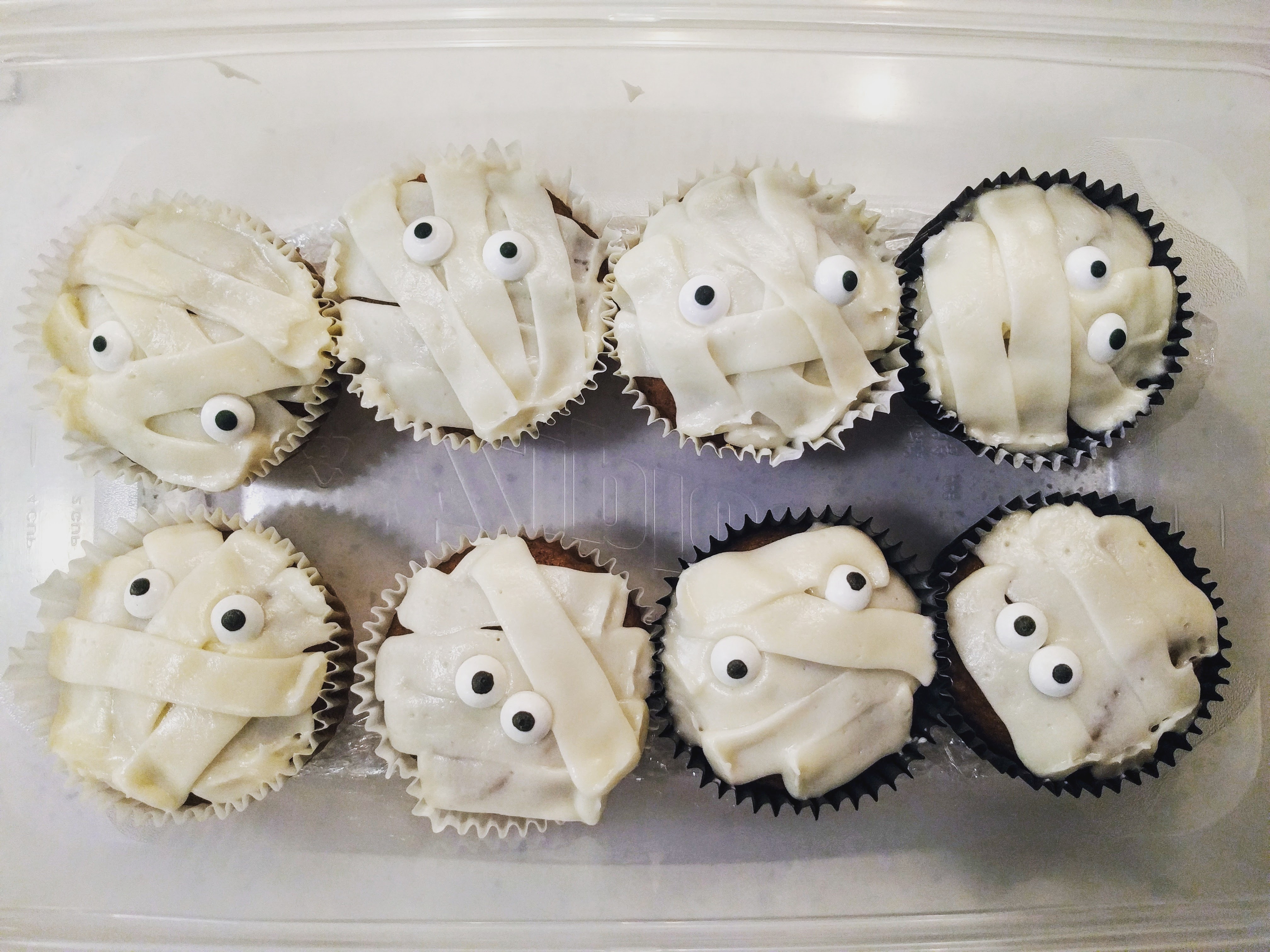 From plastic container….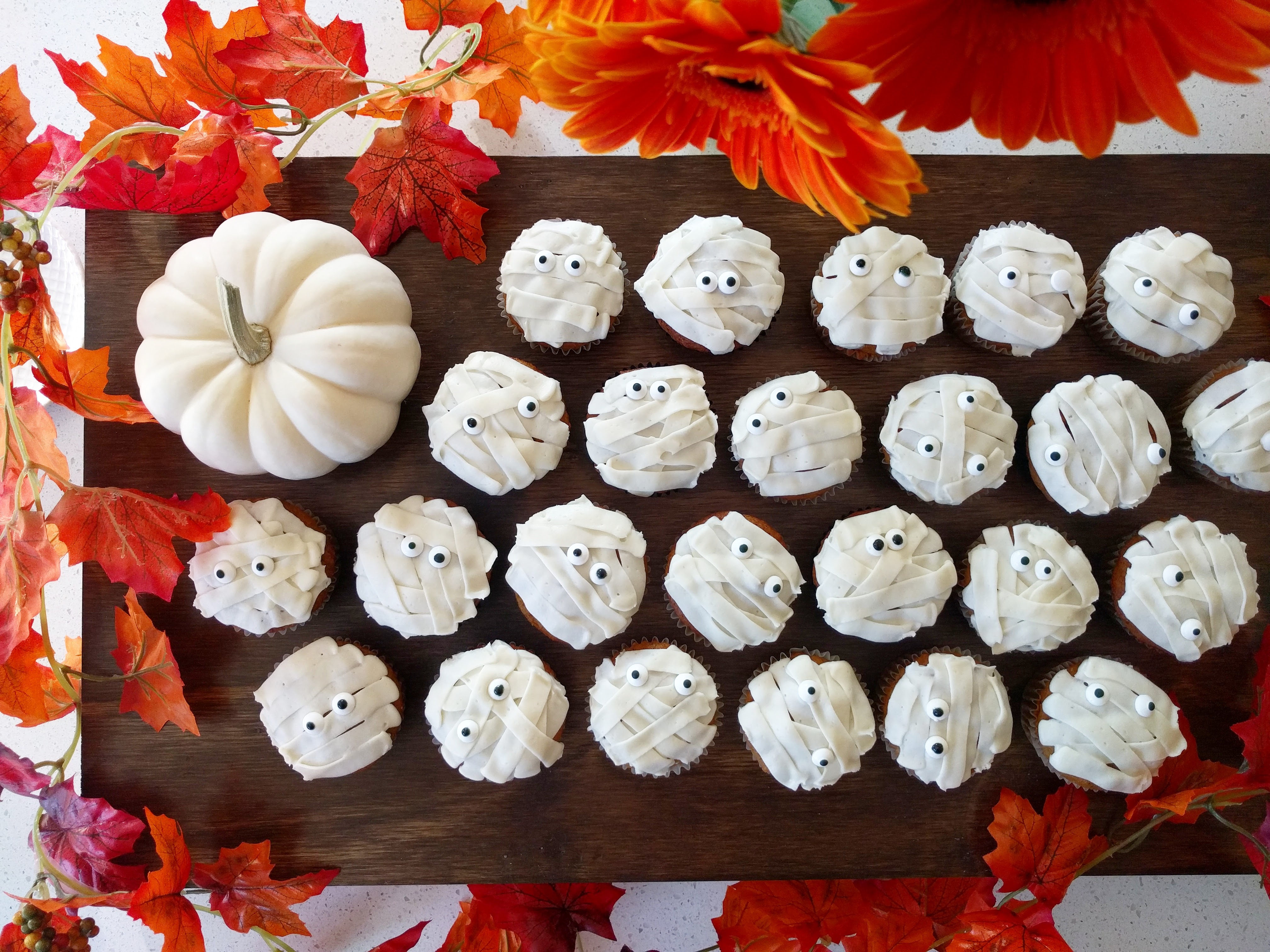 … to full on fall layout! I love the oranges and greens in this image, along with the warm walnut stained display box that my Dad made for our wedding cupcakes 🙂