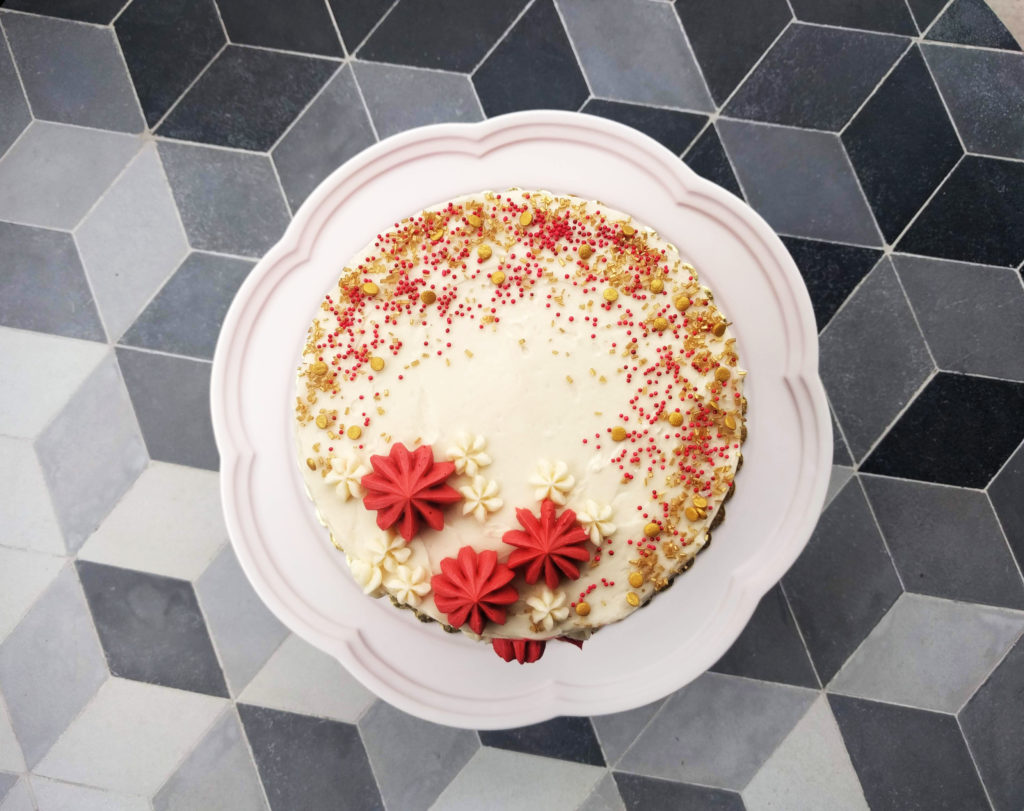 I don't take commissioned baking orders very often as they can be challenging to schedule with busy-as-usual-life and a full time day job, but every now and then I jump at the chance to make something special for someone 😉 This was a fun high school graduation cake for one of my co-worker's daughters, and I am happy with how it turned out.
EVENING 1: Research recipes, select final recipe and shop for ingredients
The request was for a chocolate vanilla marble cake, and I'd never made one before, but felt happy with this recipe I found online. Granted, I wasn't able to make the party, so was not able to taste it and critique the texture, moistness etc. but I hope the guests were pleased.
EVENING 2: Bake the cake layers and cover completely to chill overnight in the refrigerator to be firm enough to frost
Instructions: Vanilla > Chocolate > Vanilla > Marble with knife 🙂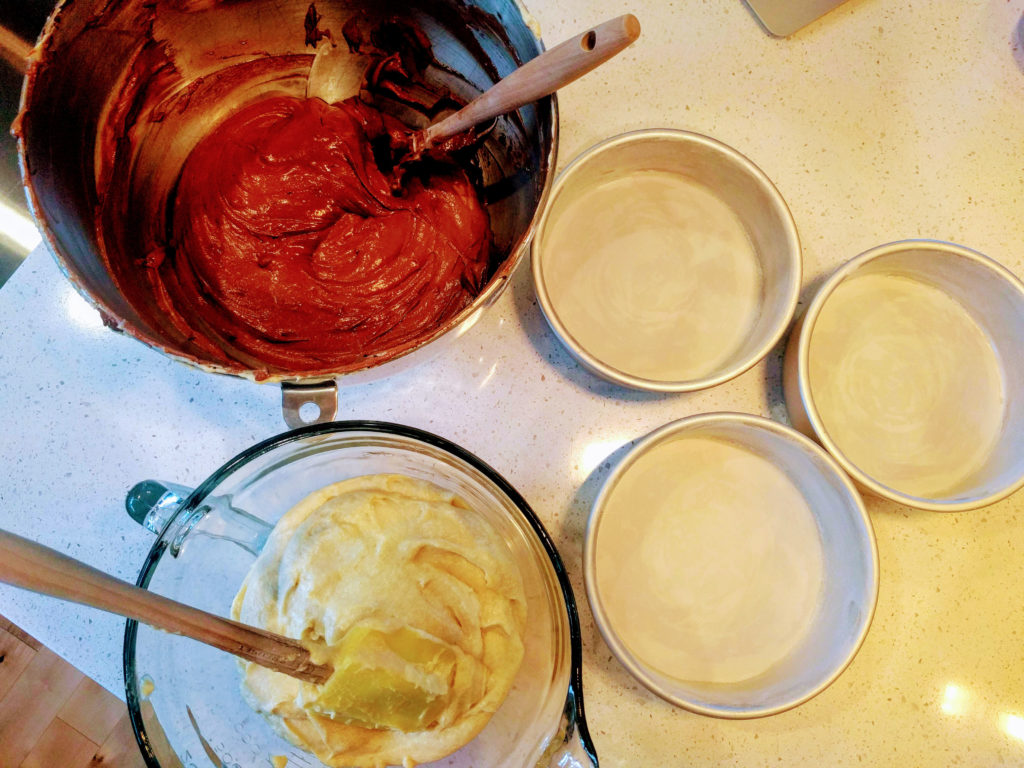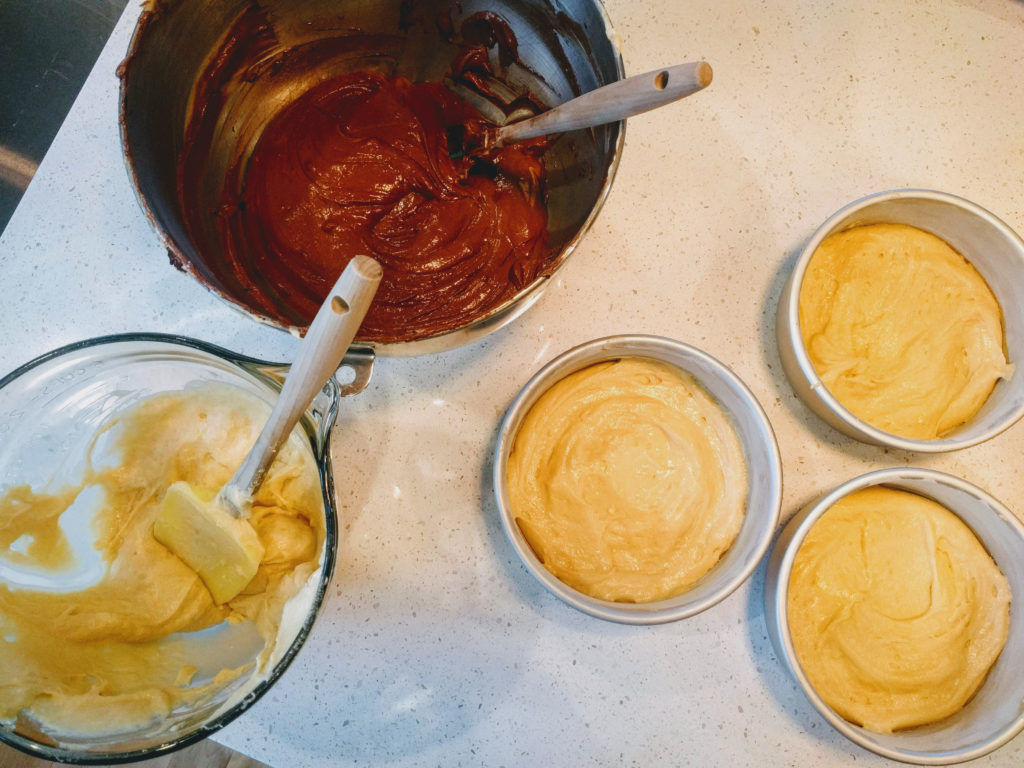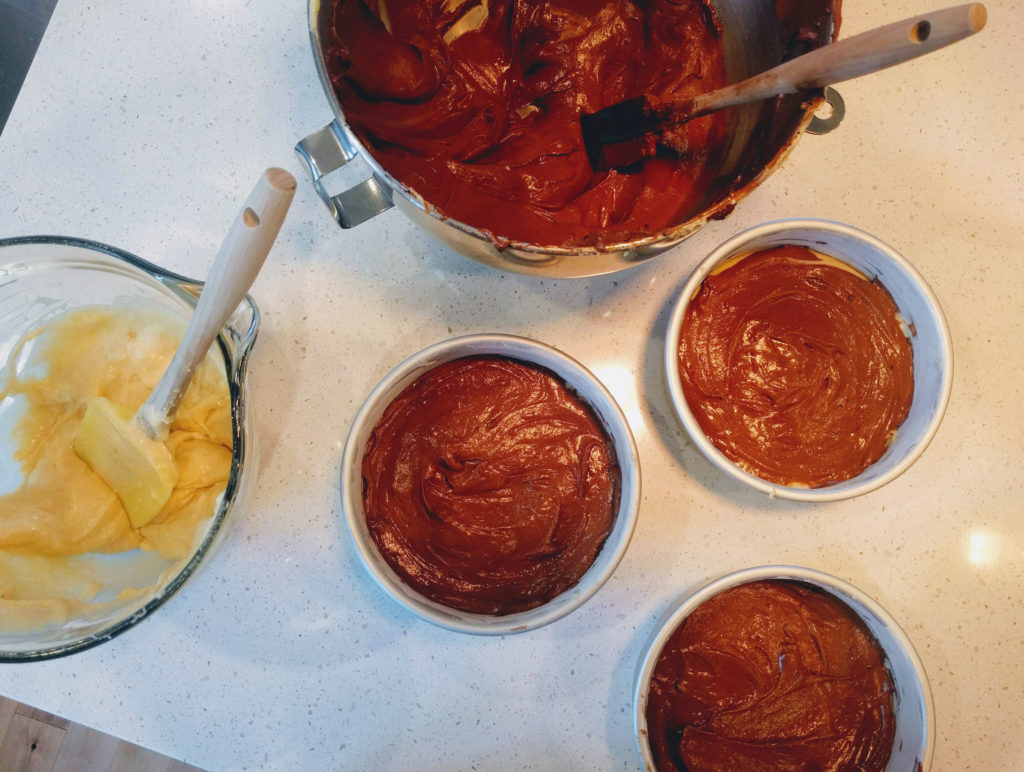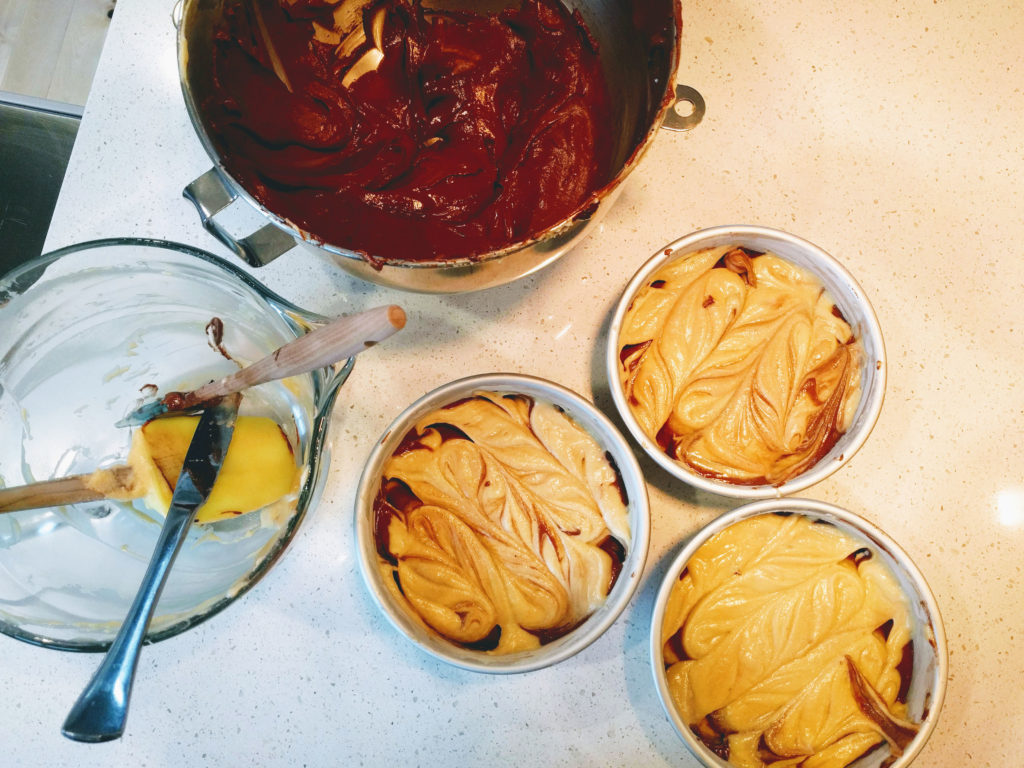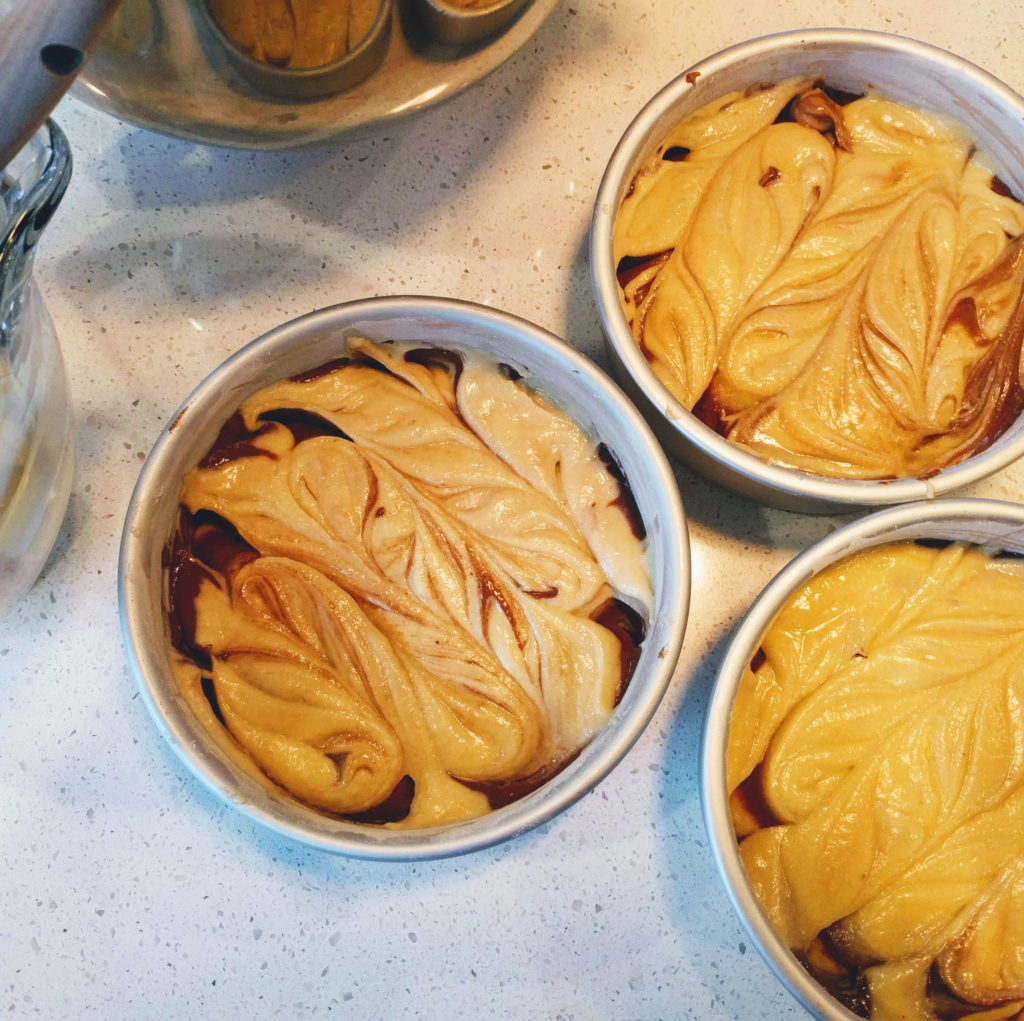 EVENING 3: Trim and level the cake layers and prepare to stack, crumb coat, frost and decorate!
I didn't realize the marble effect would be so visible after trimming the cakes in preparation for stacking them – so beautiful!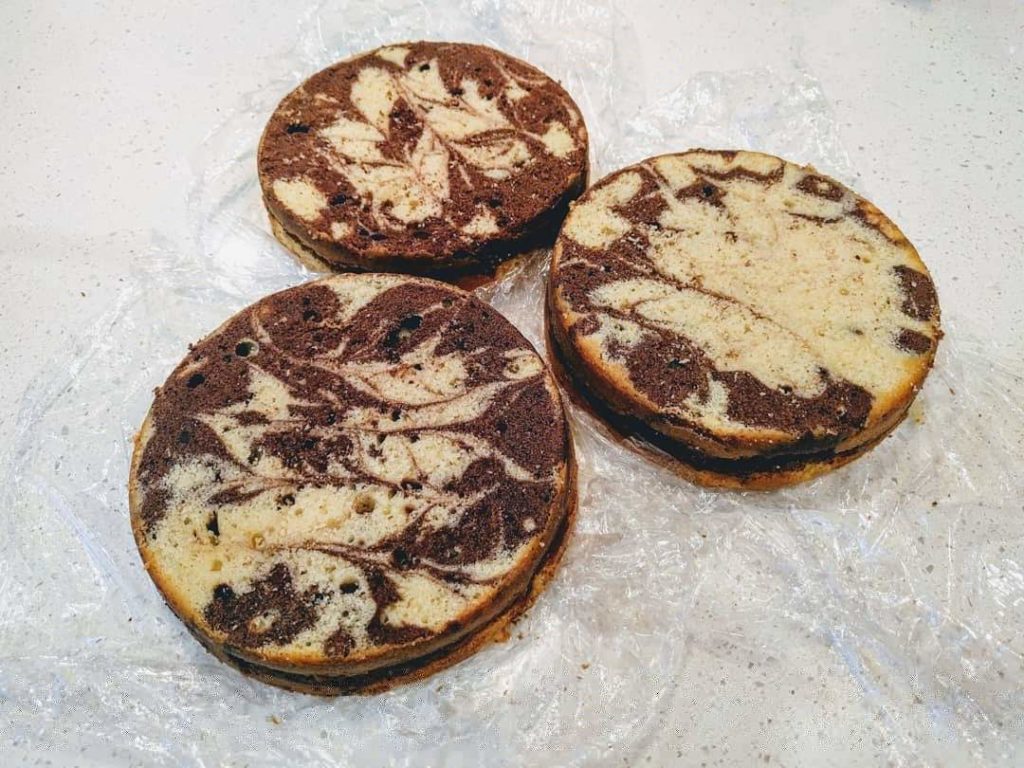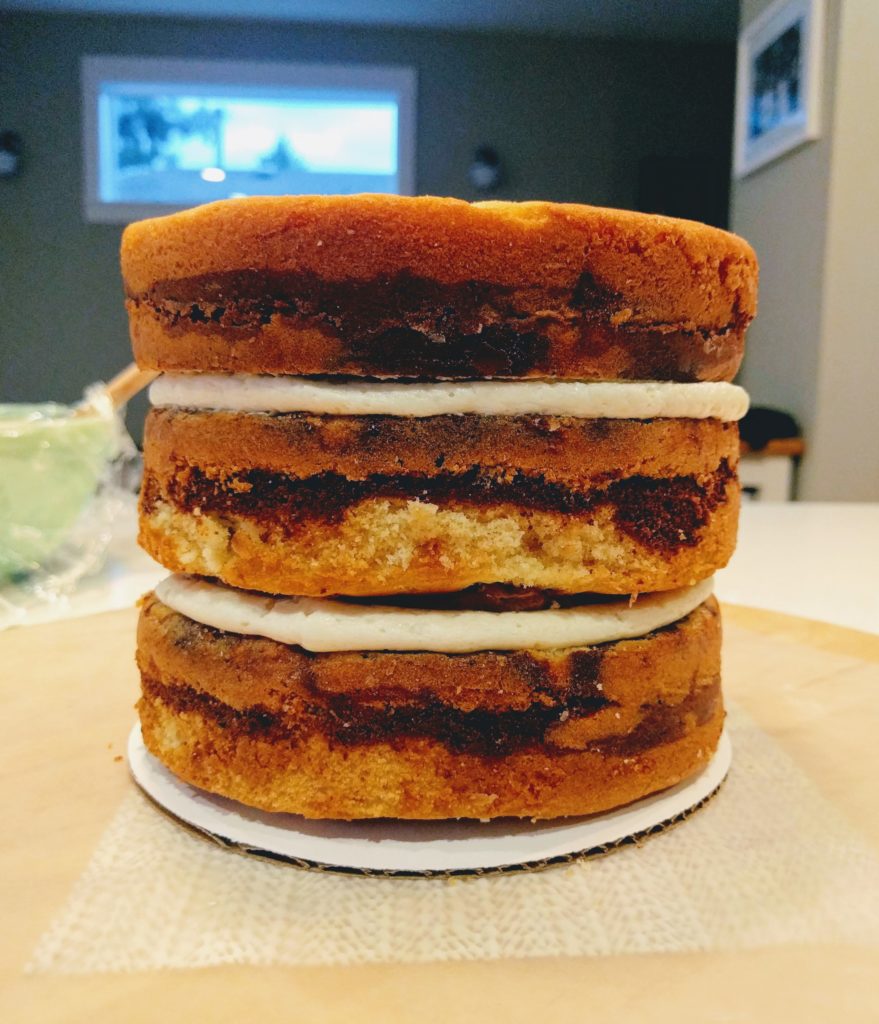 After mulling over the direction the decoration would take, and having gone through several iterations in my head, I landed on a simple ombre-like effect from red (as red as I could get this frosting! Also–one of the high school colors) to white, a medley of sprinkles (of course!), and some fun starburst-flower-like piping! I've seen many cakes use a similar piping technique, and it always seems a bit whimsical and loose and still each one unique.
First round of decoration finished and chilling in the refrigerator… I considered stopping at this point, but decided that a high school graduation cake should have more pizzaz! I also knew what the custom cake topper looked like and decided that it should have a more hefty supporting role below 🙂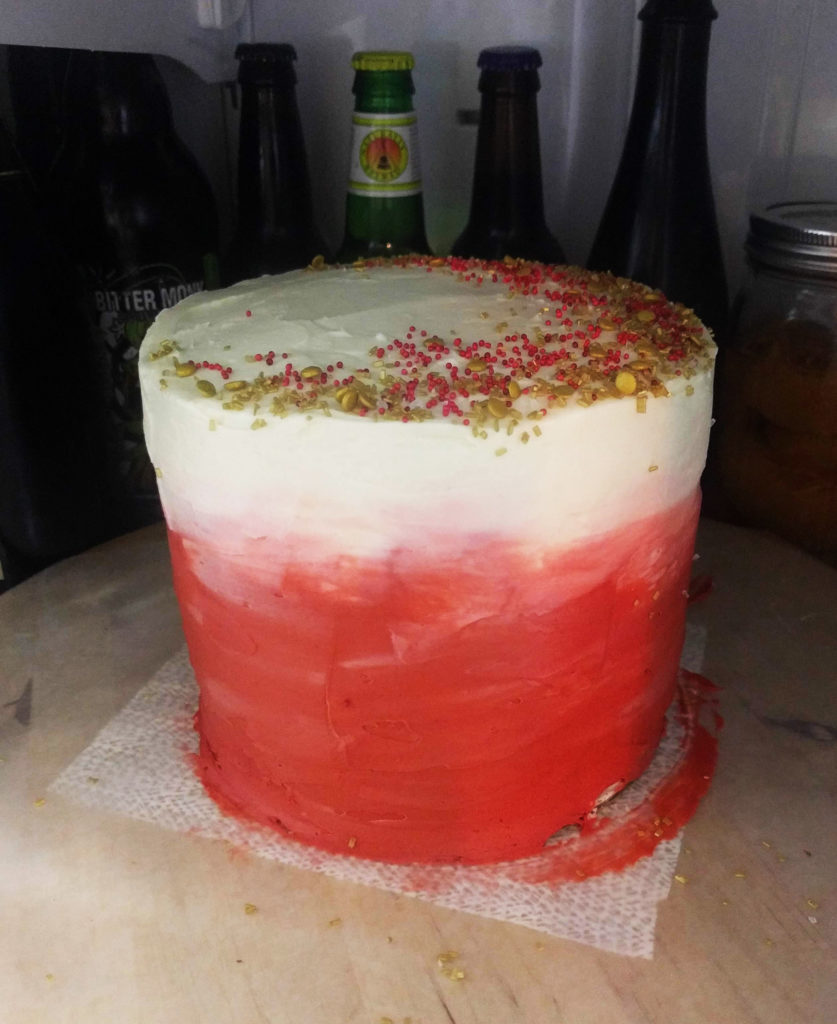 Final product! <3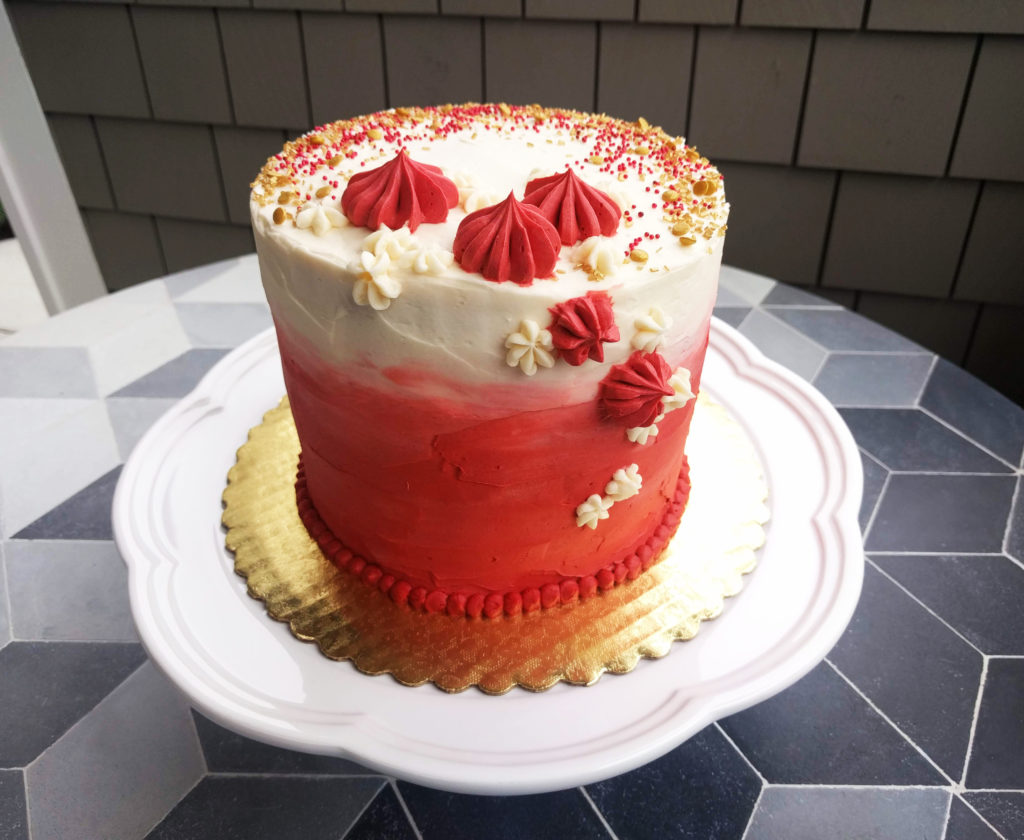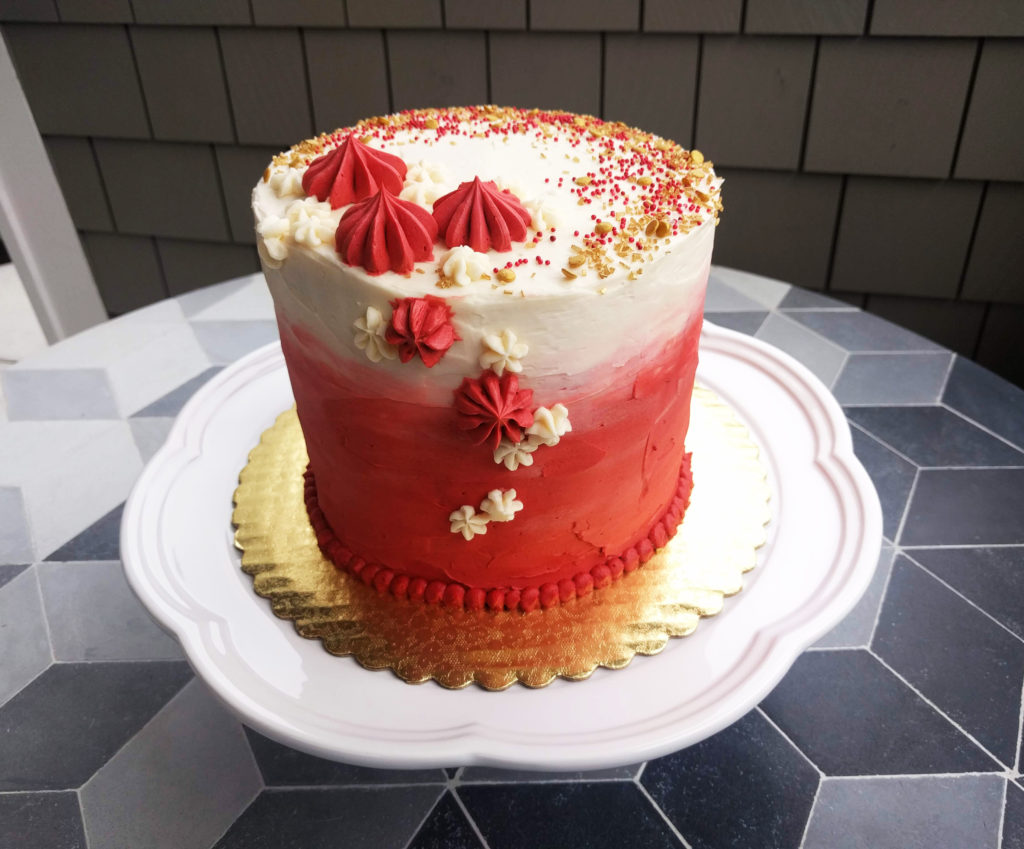 And the custom cake topper that would be united with its cake at the party!