This year was my second Cookie Exchange Extravaganza, and I made sugar cookie Christmas sweaters and mittens 🙂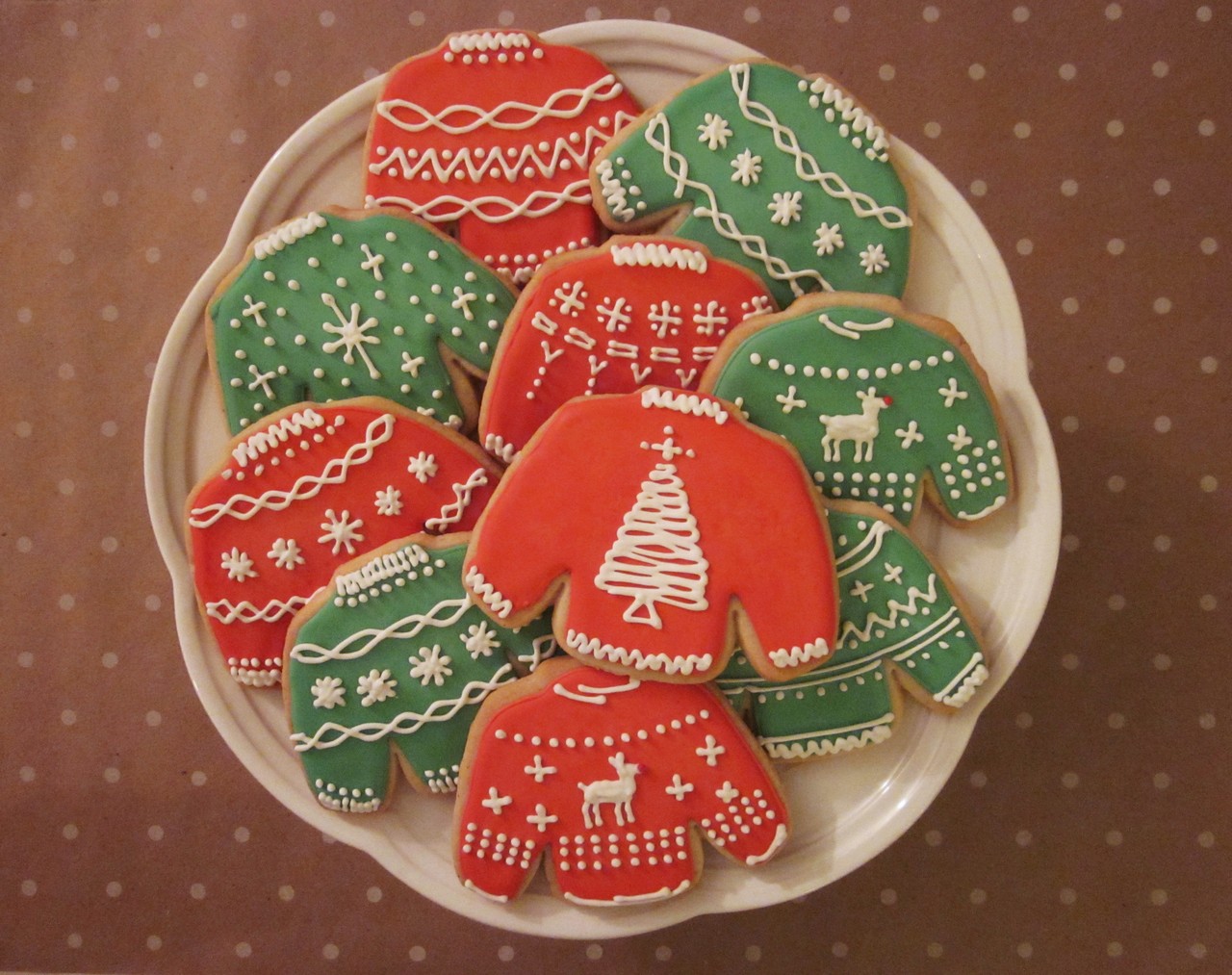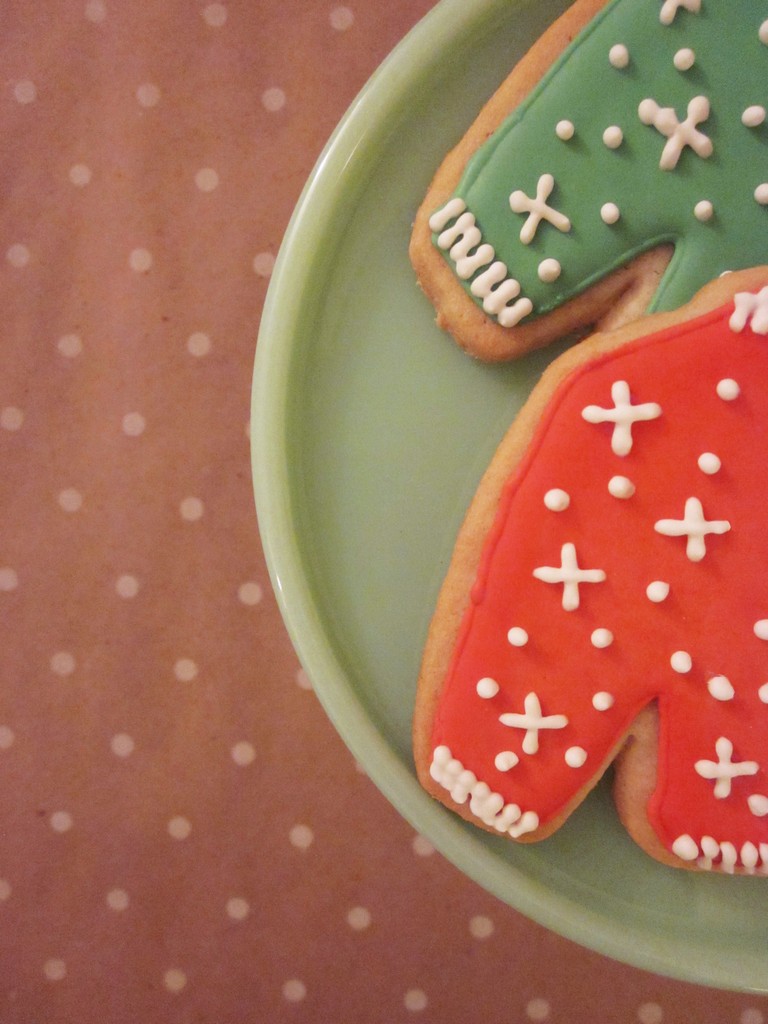 For the sweaters I used Sweet Sugar Belle's royal icing recipe again and separated the icing into red, green and white. As the planning continued, my strategy got simpler and simpler… Maybe another time I can make all of them customized and silly with santas, snowmen, reindeer, presents, lights, sleighs, chimneys etc.
Since the royal icing takes a number of hours to set, I baked and created the background icing layers one day, and piped the detail in white another…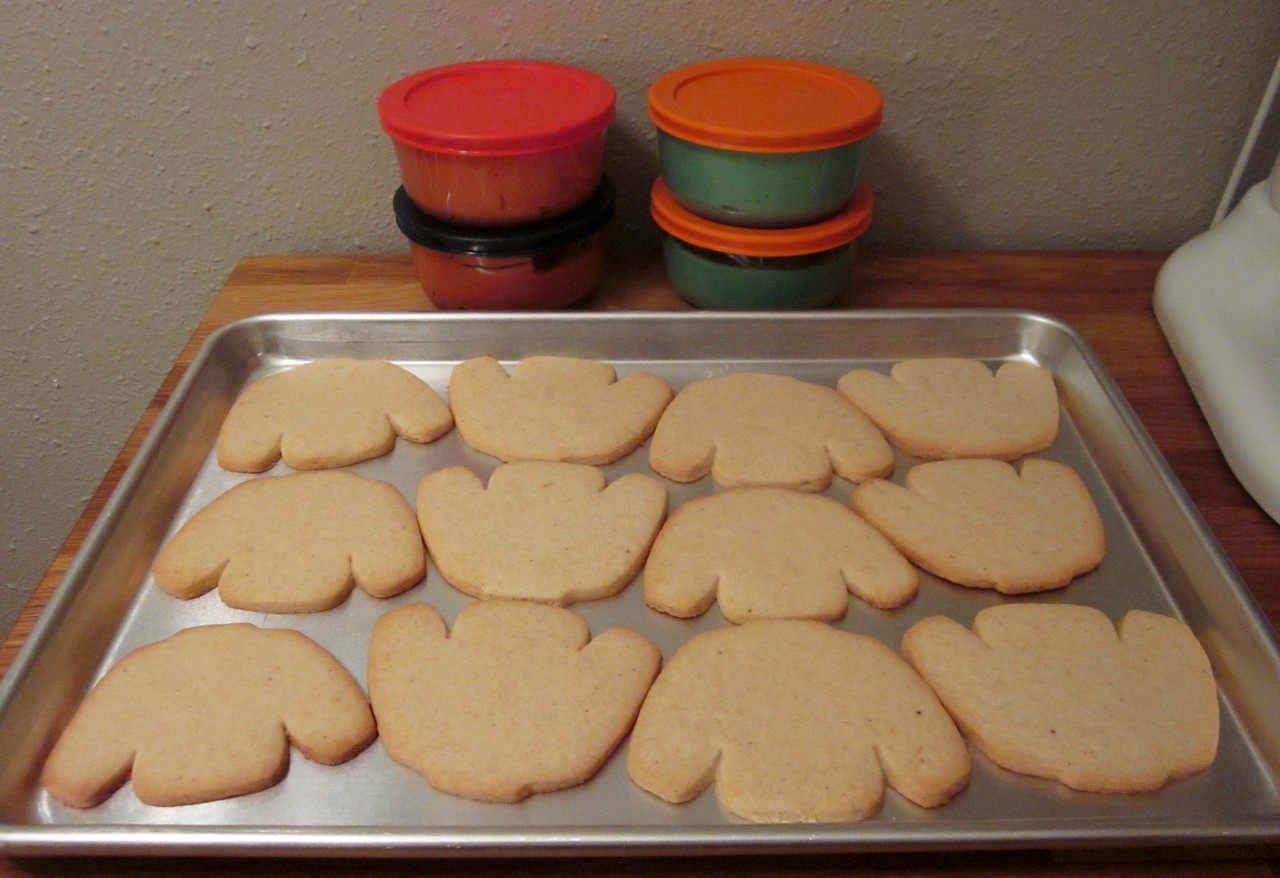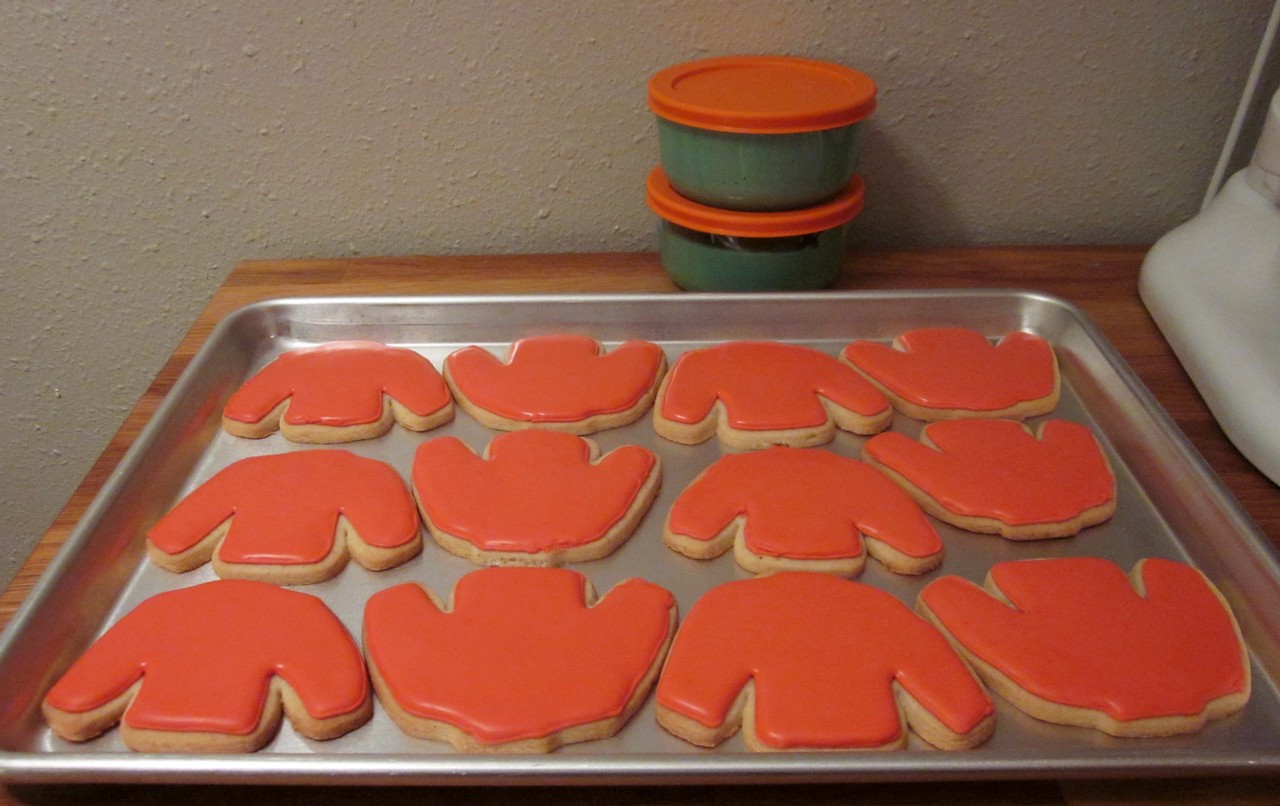 Voila!! So many….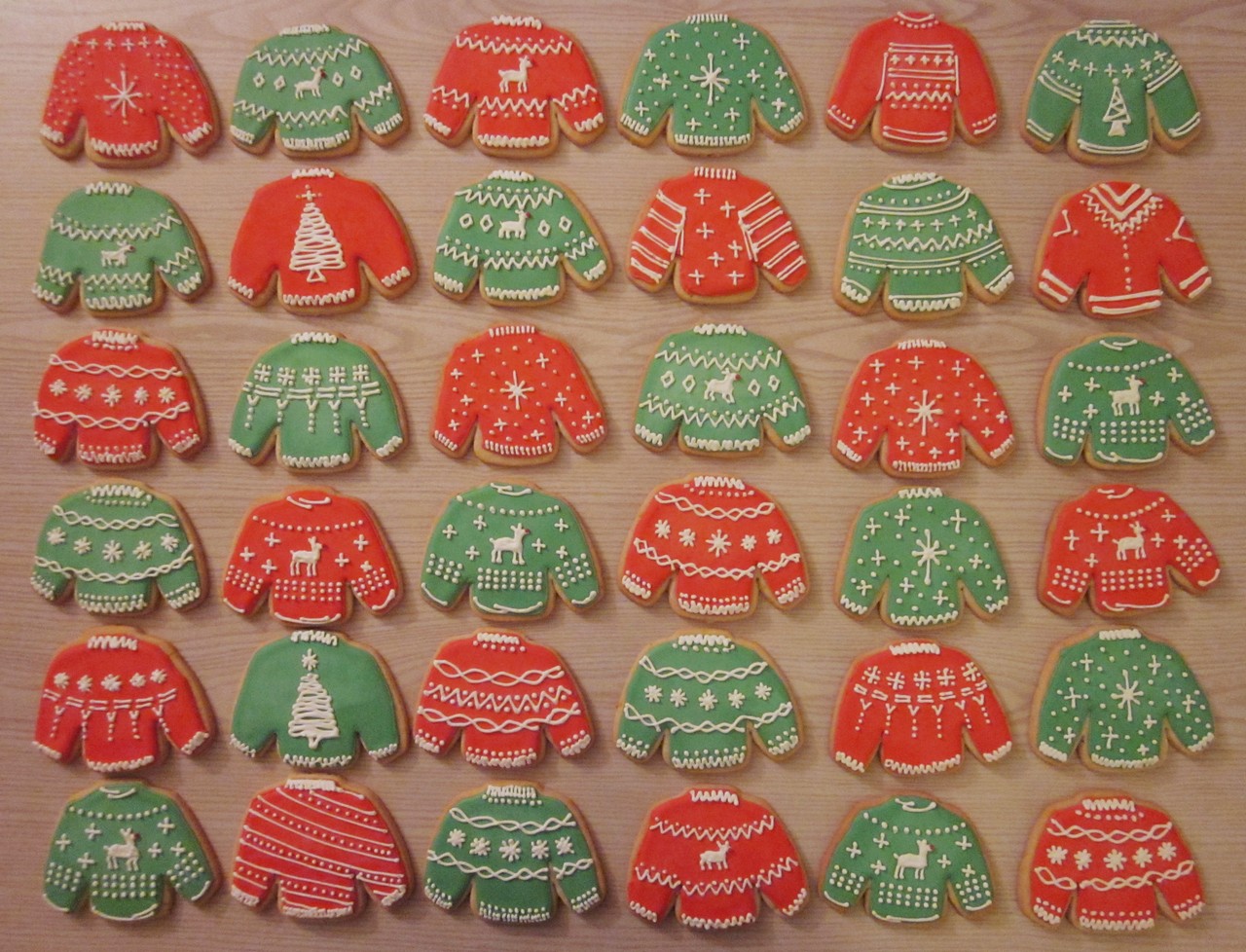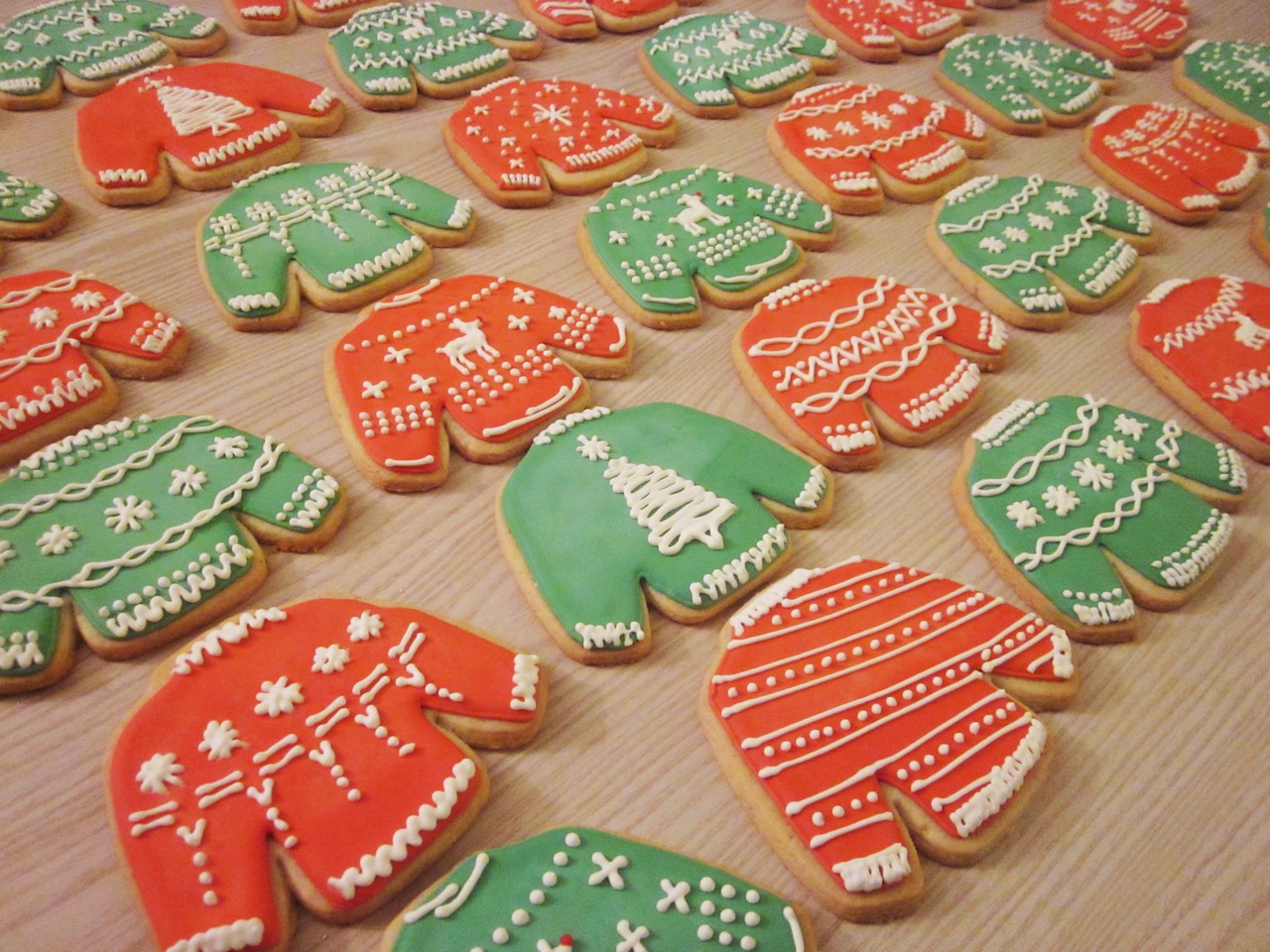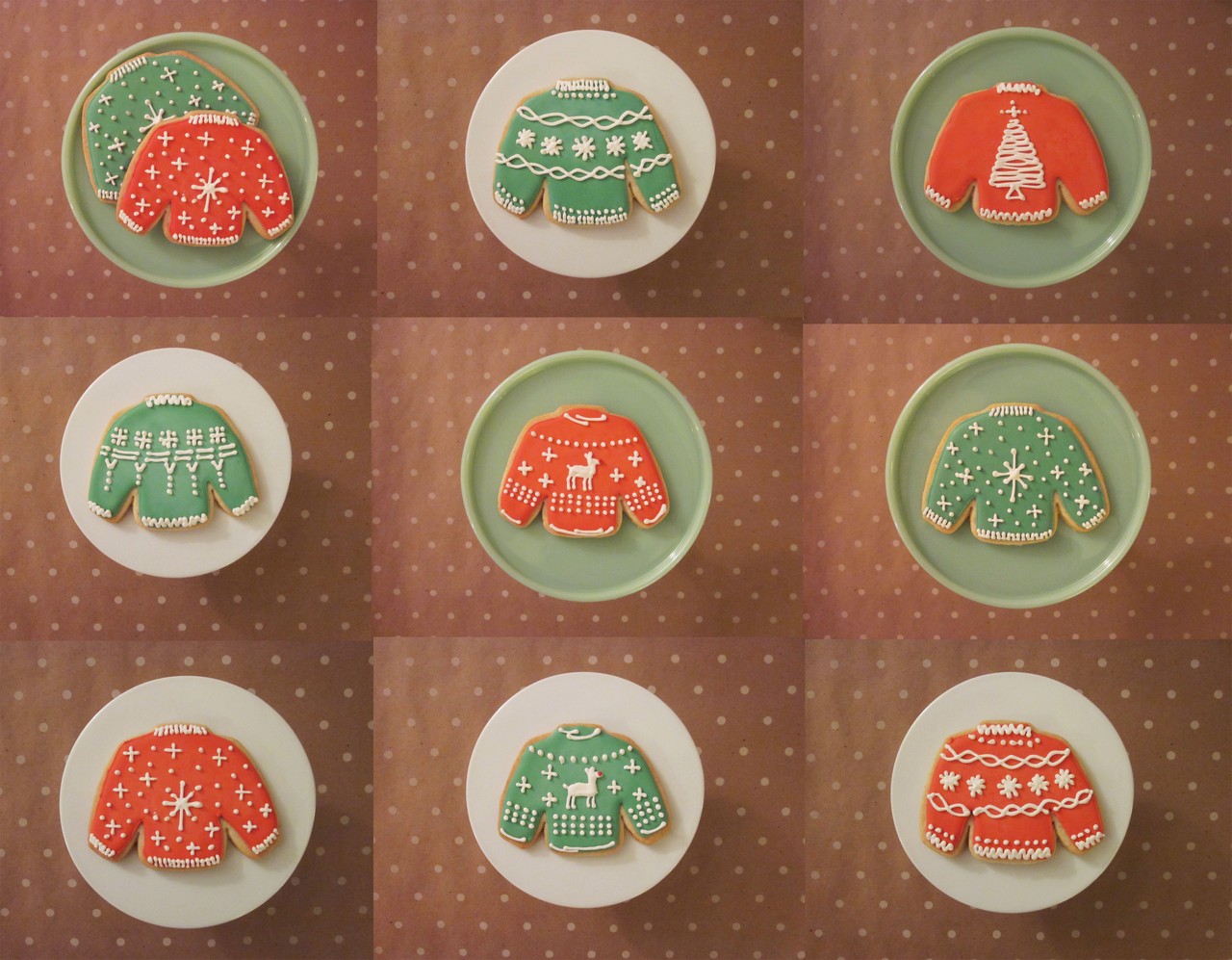 I packaged what I had up into baggies of 6 each…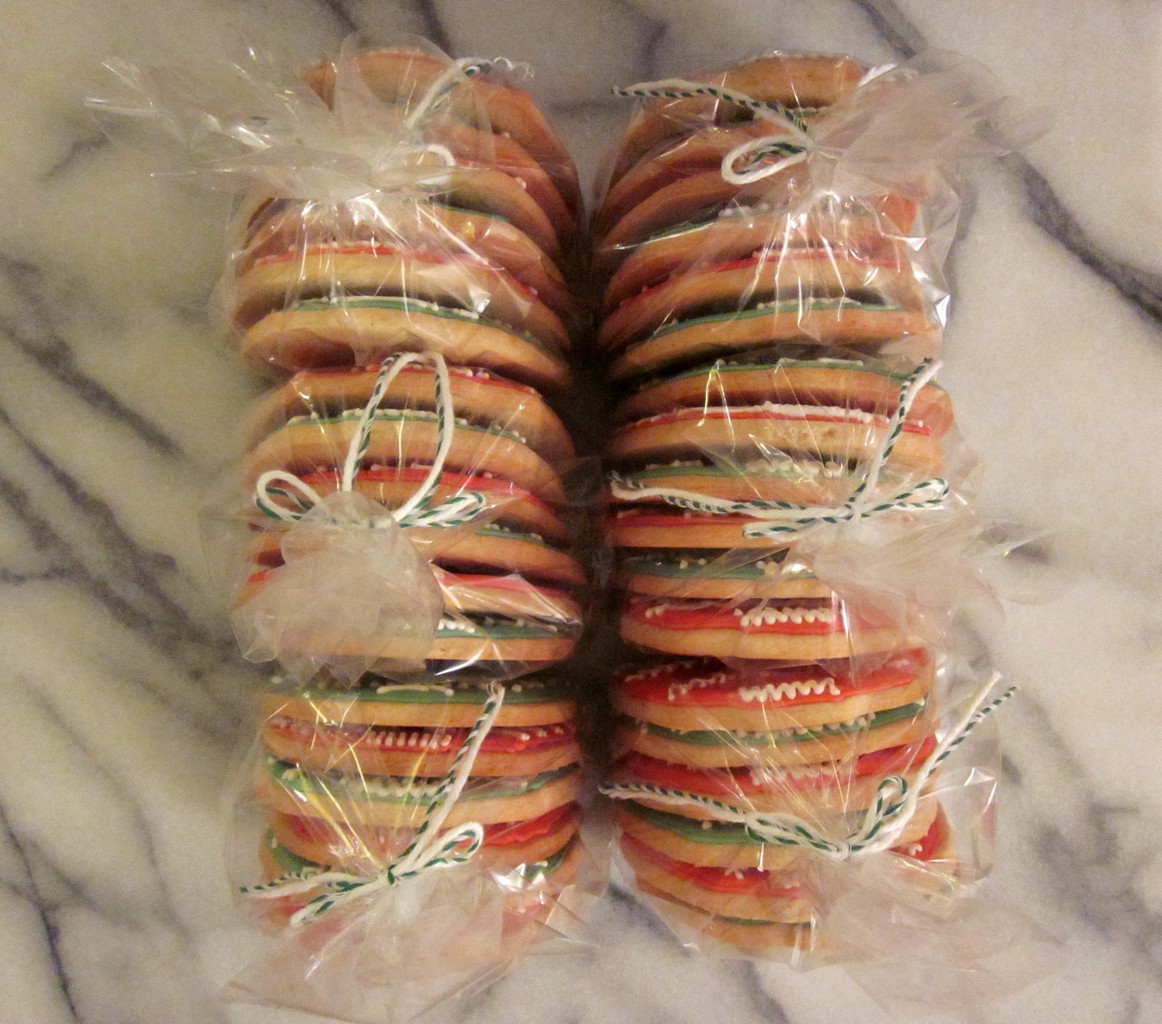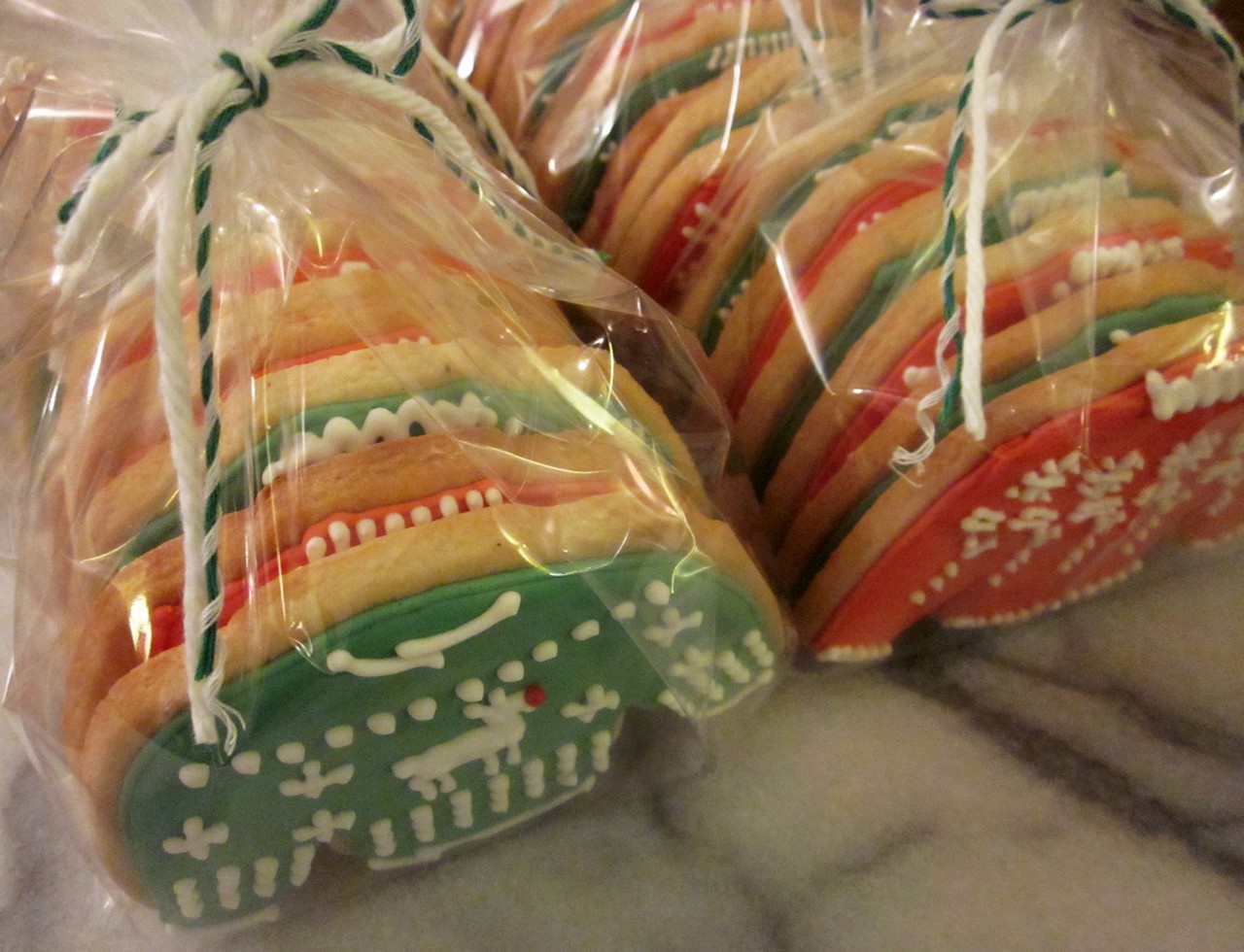 And off to the exchange I went! Look at the piles of amaaazing cookies that everyone brought!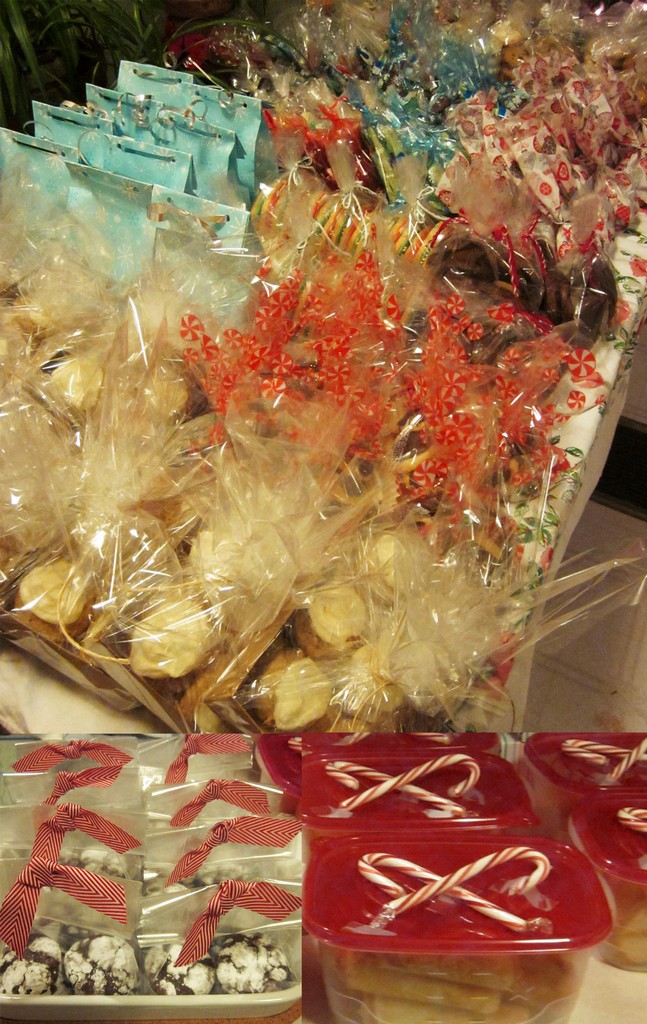 For my NEXT three dozen (remember–strategy got simpler and simpler… eight dozen sweater cookies, ok six dozen sweater cookies, ok only two base colors and white decoration, ok actually three dozen sweater cookies and three other dozen of something else…that will be faster to bake and decorate)….. I made mitten cookies dipped in semi-sweet chocolate and garnished with little cookie stars and snowflake sprinkles! There were a few I tried edible glitter, but the glitter got away from me… :/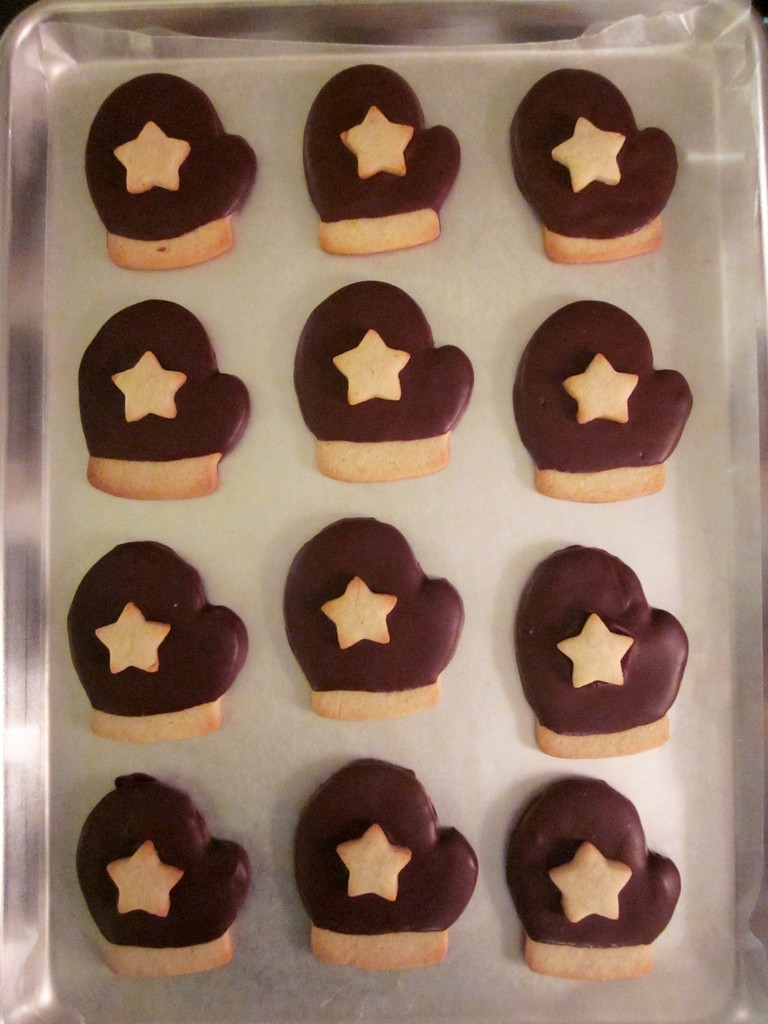 Just dipped!